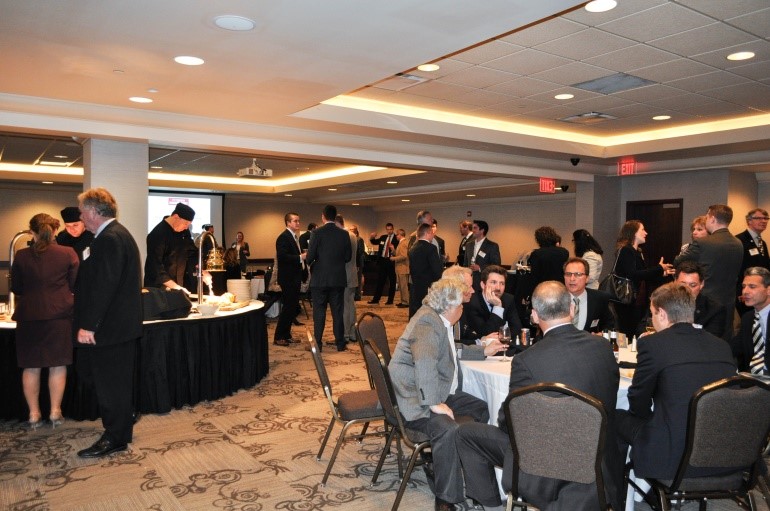 Who's Who 2014
October 18, 2014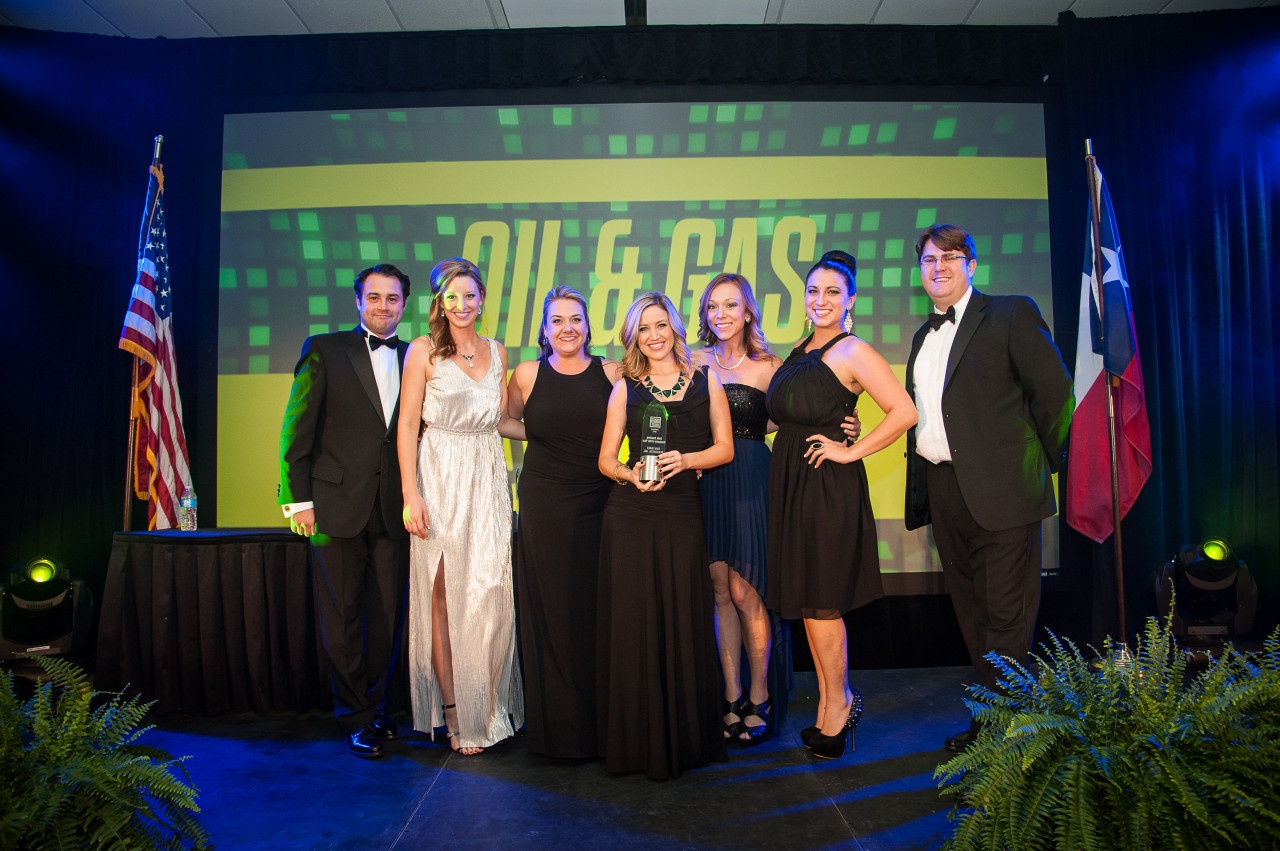 Northeast 2015: Oil & Gas Awards Finalists
January 13, 2015
By: Kristie Kubovic, Director of Communications, Shale Media Group
Edited By: Mindy Gattner, Editor, Shale Media Group
Images Provided By: Shale Media Group
National AFV Day Odyssey is a nationwide event conducted to educate the public on the importance of alternative fuel and advanced technology vehicles. Organized by the National Alternative Fuels Training Consortium (NAFTC), the goal is to provide cleaner transportation choices (and thus cleaner air) and less dependence on foreign oil.
Since Odyssey was created in 2002, close to 550 Odyssey events have been held across the country. As part of the national event, Pittsburgh Region Clean Cities hosted their 5th annual Odyssey Day at the Community College of Allegheny County (CCAC), West Hills Center in Oakdale, PA on October 17th.
Odyssey Day organizer, Rick Price, Executive Director of Pittsburgh Region Clean Cities, explained, "Pittsburgh Region Clean Cities is part of Clean Cities, a network of nearly 100 coalitions across U.S. that organize events like this and work to reduce of petroleum consumption through local initiatives. Clean Cities have saved more than 5 billion gallons of petroleum since the program's inception in 1993."
Odyssey Day is particularly relevant in the Pittsburgh area, due to the region's location on top of the vast Marcellus and Utica Shale plays. The natural gas industry is generally broken into three sectors: upstream, midstream and downstream. Upstream is the first stage and involves exploration and production. The midstream stage is the processing, storing, transporting and marketing of natural gas. The final stage, downstream, is after production through the point of sale. Much of the day revolved around the downstream portion and the use of alternative fuels from the natural gas industry in vehicles.
Themed, Driving Toward a Clean, Secure Energy Future, the event kicked off at 8:45 am. U.S. Senator Bob Casey, Jr. was one of the first speakers. "We had the great fortune of having Pennsylvania Senator Bob Casey as our guest speaker. In Senator Casey's talk he mentioned the importance for the Senate and Congress to pass the tax extenders bill to further the advancement of the use of alternate fuels. The Senator stated our Nation would be stronger economically by using our new found energy source (Natural Gas and the Natural Gas Liquids) and using them to become less dependent on outside energy sources. By advancing the use alternative fuels, it gives our nation optimism for economic growth and energy independence," relayed Ron Schramm, President, ProGas.
Senator Casey asked that everyone try to contact their Senators and Congressmen to push for the passage of the tax extenders bill during an open window of four weeks, which will occur after the election when the government reconvenes and before the government goes on holiday break. In addition, the Senator presented a letter, signed by 16 others Senators, to Price for the efforts put forth to educate our region on the importance of alternative fuels.
After the morning speakers, breakout panels took place with subjects ranging from Fueling Infrastructure, Funding and Training to First Responders to Alternative Fuels at Well Sites. Some of the featured speakers included: Bob Bowman of Southwest Ambulance, Dana Brewster of American Power Group/Penn Power Group, Paul Harnagy of the Wexford VFD, Ron Phelps of Beemac Trucking and Dr. Christina Toras of California University of Pennsylvania (Cal U).
Focusing on the upstream stage of the shale oil and gas industry, Toras, the Department of Professional Studies Chair at Cal U, started both a BA in Jurisprudence/Land Management Concentration and a Land Management Certificate at Cal U. Toras explained, "These unique, 100% online law-based offerings are designed to educate those individuals who are looking to become employed in the rapidly growing natural gas industry as staff landmen, operations landmen, in-house energy company support staff, third party energy industry contractor staff, title abstractors, property managers and leasing managers."
The main goal of this program is to combine law, geology and GIS to meet the growing needs of the shale oil and gas workforce in the greater Pittsburgh region. Toras said she saw the impact of the industy and got the idea when she saw many of her friends leaving their jobs as attorneys for landmen jobs in the shale, oil and gas industry.
Moving on to the midstream sector, two fueling infrastructure presenters included: Ron Schramm, President, ProGas, and Bob Beatty, President, "O" Ring CNG Fuel System. ProGas Inc. is a full service propane fuel solutions company servicing the tri-state area of Pennsylvania, Ohio and West Virginia. ProGas is the driving force behind a slow and steady growth of propane autogas in the region.
From left to right: Ron Schramm, President, ProGas; Mack Godfrey, Major Account Manager Sales Department, Columbia Gas of Pennsylvania and Columbia Gas of Maryland; and Bob Beatty, President, "O"Ring CNG Fueling Systems
"O" Ring CNG Fuel System, L.P. is a full-service global compressed natural gas (CNG) fuel solutions company based in Western Pennsylvania. Their goal is to promote the use of CNG as a clean, abundant and economical North American energy source in order to boost our economy, reduce foreign oil purchases, enhance national security, create more jobs for U.S. workers and reduce harmful emissions into the environment. Beatty has numerous CNG fueling station projects currently underway in the greater Pittsburgh region.
In terms of the downstream sector, Bowman uses propane and relayed that his crews like the quietness of propane, along with the fact that there is no smell—it doesn't let off the fumes that are associated with gasoline or diesel. In addition, Harnagy added that he trusts the propane tanks more, but added it is important to have the proper training to understand how the alternative fuel vehicles work.
In addition, Beemac Trucking, a long-haul, steel hauling, flatbed carrier and logistics company headquartered in Ambridge, PA, provides services to customers throughout North America. Beemac Trucking recently celebrated the grand opening of their Bee Green CNG Fueling station in Ambridge, PA. The CNG station is the first for Beaver County, PA and the sixth in the Pittsburgh area. Ron Phelps, Director of Operations, Beemac Trucking, pointed out, "Beemac was the ideal candidate for the CNG conversion due to the size, distance traveled and amount of fuel consumed by our trucks."
There were also various alternative fuel vehicles on display that included hybrid and plug-in electric vehicles, bio-diesel, dedicated and dual fuel propane, flexible fueled and dedicated and dual fuel compressed natural gas (CNG). These ranged from a CNG powered Harley-Davidson and the Penn State EcoCar3 to a Propane powered 15 hp outboard boat motor and the Schwan's Propane Truck, which also handed out ice cream at the event. In addition, some of the vehicles on hand were available for a test drive. These included an electric powered Nissan Leaf, a Tesla electric car and Adam Solar Resources electric bicycles.
CNG, propane, electric, hybrid and biodiesel are some of the alternative energy forms being introduced to power eco-friendly vehicles. Many of these forms offer cleaner, cheaper options, while reducing greenhouse gases as compared to the traditional petroleum-based gasoline. As technology improves, more vehicles, like these, will emerge, in addition to the infrastructure needed to fuel these types of vehicles.
Price expressed, "The best thing about these events is educating people. It's the ability to give them correct information—not some misnomer. It is all about educating and allowing people, who may be on the edge of wanting to buy a vehicle, the ability to try those vehicles." Schramm added, "Natural gas and propane come from right under our feet. These alternative fuels should be utilized for transportation by building the infrastructure that allows fleet owners and individuals to buy and utilize it."
The 5th Annual Odyssey Day displayed that the U.S. could drive toward a clean, secure energy future.
---
Shale Media Group (SMG) is a news, information, education and mapping resource dedicated to the shale oil and gas industries by messaging across video, Internet, publications, events and radio. For more, check out ShaleMediaGroup.com to access all platforms, including: TheMarcellusShale.com, TheUticaShale.com, TheShaleAcademy.com and ShaleEnergyNow.com. Kristie Kubovic is the Director of Communications at Shale Media Group. Contact her at Kristie@ShaleMediaGroup.com.