HDT's Top 50 Green Fleets
November 16, 2015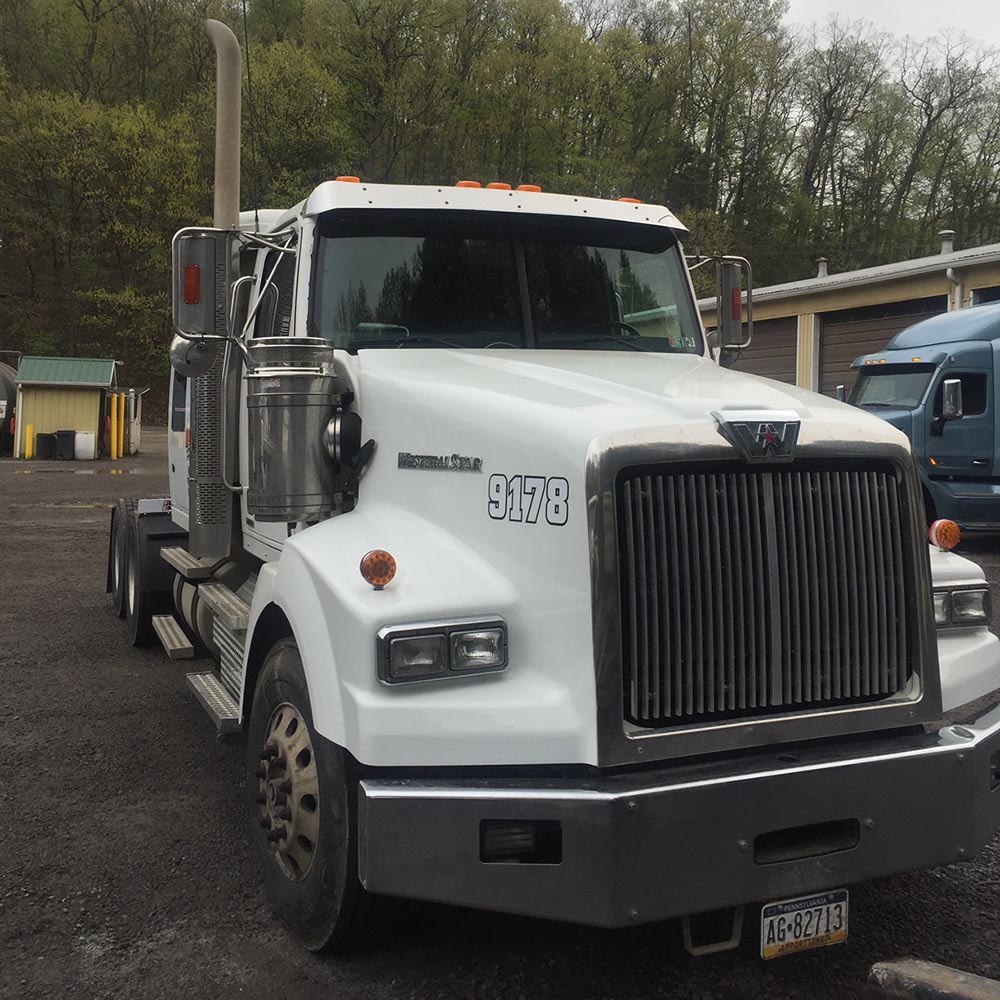 2016 Western Star
May 7, 2019
By: Kristie Kubovic, Director of Communications, Shale Media Group
Edited By: Mindy Gattner, Editor, Shale Media Group
Beemac Trucking was named the 2015 Northeast Oil & Gas Awards Trucking Company of the Year at the third annual Northeast Oil & Gas Awards. The Awards gala dinner was held on Wednesday, March 25, 2015 at the Westin Convention Center in Pittsburgh, PA.
"The Oil & Gas Awards recognize the outstanding achievements made within the upstream and midstream sectors of the oil and gas industry. The Awards continue to act as a platform for the oil and gas industry to demonstrate and celebrate the advances made in the key areas of environmental stewardship, health and safety, efficiency, innovation, and corporate social responsibility," explained Oliver Bridgen, COO, Oil & Gas Awards. The Oil & Gas Awards are judged by a panel of senior executives in the industry.
Providing services to customers throughout North America, Beemac Trucking is a long-haul, steel hauling, flatbed carrier and logistics company, based in Ambridge, PA. In addition to being a trucking company, Beemac operates an intermodal river-port facility located in Leetsdale, PA, where they load and unload barges, railcars, and trucks, as well as provide indoor and outdoor warehousing services.
Beemac Trucking is a transportation leader in hauling and compressed natural gas (CNG). The company is revolutionary with their push to go green with CNG, a domestically abundant, clean, safe, quiet, powerful, efficient, affordable, and economical fuel source that also offers America energy security. In 2013, the company purchased 20 new CNG powered tractors with 12-liter engines from Volvo. This was the first engine capable of hauling the heavy loads of 70,000 to 80,000 pounds that Beemac transports.
Then, in September 2014, Beemac completed and opened Bee Green CNG Filling Station, a CNG refueling station in Ambridge, PA. It is open to the public and also utilized by Beemac's CNG trucks. This was the first (and remains the only) CNG refueling station in Beaver County. Plus it was only the sixth across southwestern Pennsylvania. In addition, Beemac was the first flatbed carrier in the U.S. to construct a CNG fueling station.
Also, the company is ordering 15 additional CNG tractors. BEEMAC is converting their trucks to CNG and has built a CNG station for several reasons, which include relying less on foreign oil and the benefit of cleaner burning engines, which are better for the air. Beemac is the ideal candidate for the CNG conversion due to their size, distance traveled, and amount of gas consumed by their trucks. Beemac's work in the transportation, logistics, and energy industries helps not only western Pennsylvania, but also the United States and the environment. Beemac Trucking was also recognized as Outstanding Carrier of 2013 by TMK IPSCO.
"It is a great honor to receive this award, and I am honored to be part of this great team we have at Beemac. We are proud of our employees, our commitment to the community, and especially our efforts at promoting foreign oil independency. By replacing diesel burning engines with cleaner burning CNG powered engines, fueled by our own CNG filling station in Ambridge, PA, we are reducing pollutants and providing cleaner air for the community," expressed David Dudo, Senior Vice President of Operations, Beemac Trucking.Over 500 attendees enjoyed the gala dinner, which featured Guest of Honor, Louis D'Amico, President and Executive Director, Pennsylvania Independent Oil & Gas Association (PIOGA). The Trucking Company of the Year – Presented by Kenworth was the first of 25 awards presented at the event.
Beemac Trucking is located at 2747 Legionville Road, Ambridge, PA, while Beemac's Bee Green CNG Fueling station is located at 3099 Duss Avenue, Ambridge, PA. The station is open to the public 24 hours/day, seven days/week. For more on Beemac, visit www.beemactrucking.com, call 724-266-8781 or 800-282-8781, or email ddudo@beemac.com.
---
Shale Media Group (SMG) is the news, information, and education resource dedicated to the shale oil and gas industries by messaging across video, Internet, publications, events, and radio. For more, check out ShaleMediaGroup.com to access all platforms, including SMG's latest news delivery system–Shale Energy Business Briefing (SEBB), an ad-free subscription based service, where subscribers receive a real-time, daily email, featuring concise, hard hitting shale news 7 days/week, 365 days/year. To sign up, go to sebb.us. Kristie Kubovic is the Director of Communications at Shale Media Group. Contact her at Kristie@ShaleMediaGroup.com.