Beemac, Inc. is more than just a business.
It's a community of employee-owners. We're proud to be 100 percent employee-owned.
Employee owned, and proud of it!
As an employee-owned company, each member of the Beemac, Inc. team shares in the success and wealth of the organization. Employee-owners play a key role in the future of the Company. Each and every person shares a stake in the future of Beemac, Inc. and are empowered to help shape our success. But why is employee ownership so important to us? One word: pride.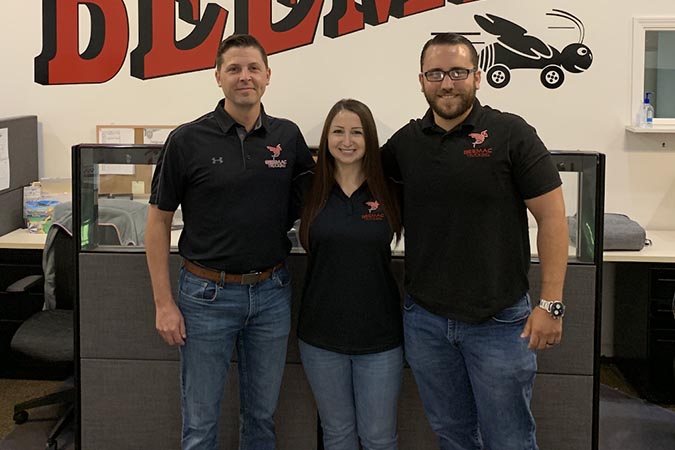 What does that mean?
At Beemac, Inc., you're not just an employee. You're an owner. When you join our team, you're automatically enrolled in the Employee Stock Ownership Plan (ESOP). Each year, Beemac, Inc., contributes money to the ESOP, and shares are allocated to our employee-owners at no cost to them. You'll boost your retirement assets as your career grows with Beemac, Inc..
More Retirement Assets
As our associates are employee-owners that get paid on regular basis as any other company, but they are also earning stock in the company which invests in their future. There is no cost related to participating in the ESOP which is intended for retirement purposes and is in addition to our 401k. Employee-ownership comes with other rewards, too, like the knowledge that everyone you work with has a stake in your success. Your hard work pays off – for the clients, for the company, and for you and your family.